FinTech Recruiters Tell Us Their Top FinTech Companies To Work For In 2022
Despite the instability that COVID-19 caused to businesses throughout the world, FinTechs reported average growth in Q1 and Q2 2020. (University of Cambridge, 2020). On the plus side, analysts believe the FinTech sector will be able to capitalise on new opportunities presented by the COVID-19 problem. For example, the necessity for digital payments is being pushed by continuing social distance needs. Nations are in a virtual rush to create national rules for digital wallets.
We asked our specialist FinTech recruiters which sectors within the industry they believe will be an interesting space to look out for in 2022. Here's what they had to say.
Which specific sector within the industry do you think will be a hot topic next year? And why?
Any companies in particular and why?
Steffan Osman-Wiggan
"The BNPL (Buy-Now-Pay-Later) space is one to watch out for due to the flexibility it provides to consumers. Flexible ownership means people can own products they want, without needing 100% of the capital for said product
I would watch out for a company called Zilch. They have had incredible growth over the past year (funding and headcount). By acquiring smaller BNPL firms in the US to get a leg up on their launch, they've had some very smart and tactical hires."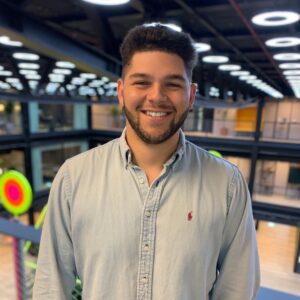 Alex Meehan
"I think the Blockchain sector is going to see huge growth as we enter 2022. More companies have started adopting blockchain technologies to increase the quality of services they can offer to their consumers. Some examples include: cross-border payments, personal identity security and anti-money laundering system. As well as that, the rise in crypto investments and its' overall market cap has increased the amount of money that is being used to fund blockchain projects.
Chipper Cash is a fascinating company and there are several reasons for this. Whilst identifying a huge gap in the market, they are also on an ethical mission to
"Unlock global opportunities and connect Africa, one transaction at a time".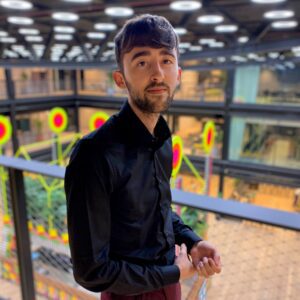 They have seen huge success since being founded back in 2018, and reached unicorn status earlier this year after raising their Series-C round. Chipper also have a huge focus on diversity and inclusion across all levels and departments within the company. This has proven to contribute to the overall success and profitability of an organization. I personally think that anyone who is looking to get in on the "next big thing" in FinTech, it's Chipper Cash".
Matthew Clark
"In the product space, it is very varied with a lot of companies looking to go down the 'Super App' route, which we can see with the recent news from PayPal.
But, based on my current work, we've noticed that Buy Now Pay Later is growing more popular – we've recently worked with Sezzle, Klarna, Charge After, and AfterPay, all of whom are in the area. Some have formed agreements with firms like Amazon and Square.
It'll be fascinating to see how they all collaborate in the same market, for example. Klara is more focused on smaller items like fashion, whereas Affirm is more focused on larger items like TVs and Pelotons. It'll be fascinating to see whether they're all able to succeed."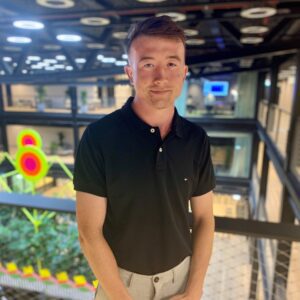 Max Knight
"BNPL and the Mortgage Lending/Automation market are booming right now. With a slew of recent triumphs like Afterpay being purchased by Square, Sezzle going public in a few months, and Klarna performing exceptionally well.
Sezzle works in the BNPL area, assisting people in establishing excellent credit and is a B corporation focusing on long-term sustainability. They're expanding at a breakneck pace, and they'll be past IPO in a matter of months.
The current property market boom is gaining steam the mortgage lending industry. UpEquity will be well-known in this sector because they are a lending mortgage firm that is expanding at a breakneck speed in Austin and is about to enter Series B."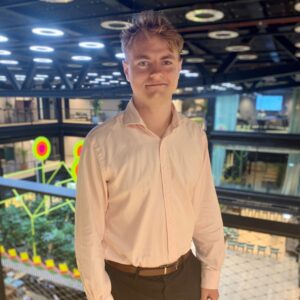 Katie Farquharson
"Crypto is probably what I'd say. So, it's such a fascinating and dynamic environment, full of opposing viewpoints and people seem to either adore or loathe it. El Salvador proclaimed Bitcoin to be legal money in June, igniting a firestorm of debate. It will be fascinating to observe how the country's economy performs in the coming months and years, particularly in 2022. Crypto will, of course, be a hot issue due to its massive environmental effect.
Cryptocurrency exchanges and wallets like Binance, Exodus, and Ledn, will continue to thrive and expand as they enable regular people to participate in the crypto market."
Our consultants are experts in current FinTech trends. Storm2's proactive and innovative approach to FinTech recruitment has helped many clients achieve their development goals.
We're able to establish large, yet customised networks that keep us linked with elite FinTech talent. Contact Us to see how we could help you today or submit your vacancy and let's get your recruitment process underway.