This month we are celebrating Black History Month and as part of this, we are highlighting a number of Black-owned/founded FinTechs and their leaders who are challenging the norms, and taking innovation to the extreme, as well as fighting incredible social causes.
This is part 2 of our mega-list. Check out the first part here
Capway
Located: Atlanta, Georgia | Founded: 2017
LinkedIn bio:
A mobile bank creating financial opportunities for everyone through access to resources and education.
Sheena Allen, Founder and CEO
Sheena Allen is the founder and chief executive of CapWay. The digital bank focuses on those who lack fair opportunity, access to mainstream financial services and the growing cashless economy, the "unbanked". Growing up in a one-bank town where so many relied on payday lenders, Allen saw the problem, that affects 2.5 billion people worldwide, first-hand. CapWay can show your bank account balance and transaction information, and it also warns you if any upcoming outgoings are about to drain your account and can offer microloans for things like Netflix or Spotify subscriptions.
"Most people in my area cashed their checks at the grocery store and used payday lenders and other often-predatory financial providers. We've lived the problem, so let's be the solution. We can be profitable, have a social impact, and have a great company."

Sheena Allen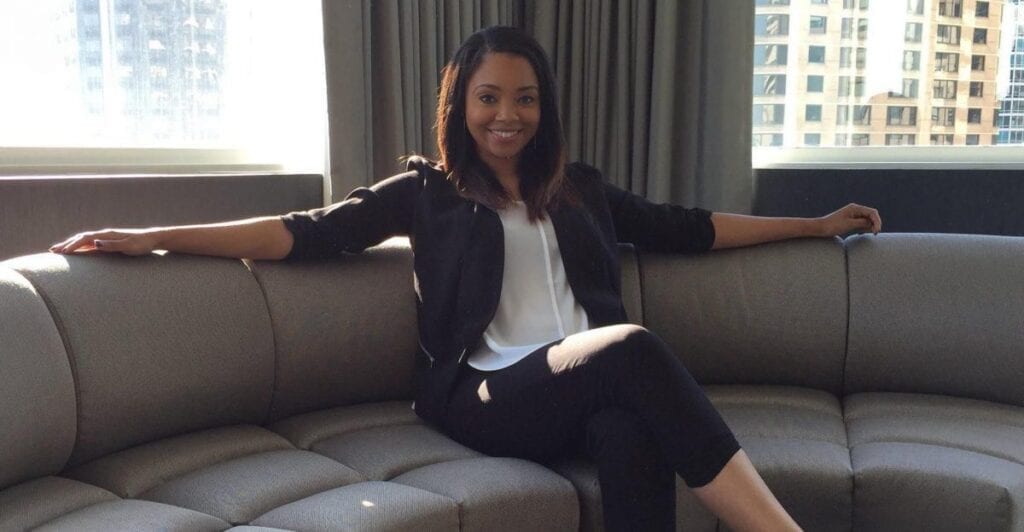 Jammber
Located: Chicago | Founded 2013
LinkedIn bio:
Jammber is a payment and ownership platform built for billions of co-creators on any project anywhere. The team comprises a diverse group of music creators, business and tech experts – all with one shared mission – to Make Way For Music. At Jammber, we create beautifully designed tools that simplify the burdens of facilitating split-income among creative teams. It's easy to create together, but hard to get paid together and collect all revenue streams. Our vision is to put more time and money into the lives of creators and become the #1 payment platform for the world's co-creation economy.
Marcus Cobb, Co-founder and CEO
Jammber is FinTech for the music industry. The startup has created a global payment platform that facilitates one-to-many payments helping creators pay their collaborators and teams while tracking value contribution data along the way. Their app Splits is the 'first and only complete rights management service on the market' and offers built-in song registration, which means that writers and producers can register their songs directly from their phone. Jammber has received over $5.5M in investor funding since its launch.
"I think we need to get attribution and monetization closer to the creators. Why aren't we doing that? The industry is growing and thriving. Are we making sure that performers and creators of all different tiers are being equally compensated? This is a massive, underserved market and we believe we've figured out how to provide the value they've been waiting for."

Marcus Cobb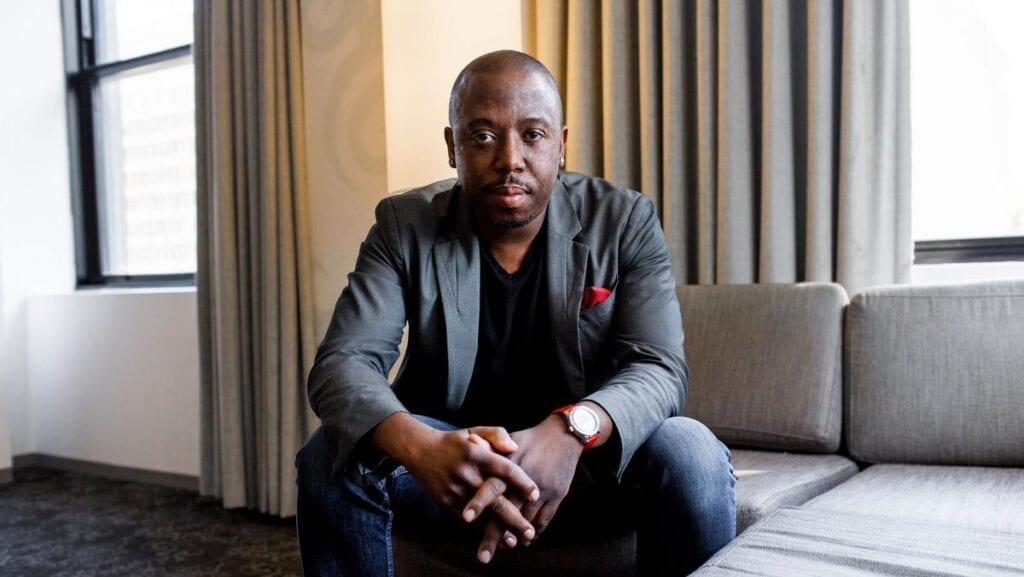 Neyber
Located: London | Founded: 2014
LinkedIn bio:
Salary Finance and Neyber have joined forces and come together under our common social purpose to help employees around the world become financially healthier and happier. Together, we are able to better serve our client community of 500+ employer partners by providing them with the broadest suite of employee financial wellbeing benefits available in the market today. Moreover, we have pooled our extensive thought leadership research (based on empirical data from 50,000+ workers across sectors collected over the past four years) in order to provide our client community with the most relevant and granular insights related to the specific financial wellbeing needs of their unique workforces. Our comprehensive benefits offering currently reaches over 3 million employees, helping them get on top of their finances by learning positive financial habits, advancing earned pay to meet unexpected expenses, borrowing responsibly, and saving simply.
Martin Ijaha, CEO and founder
Neyber partners with employers to let staff borrow money at attractive rates. They focus on the profound impact personal finances have on people's health and put financial wellbeing at the heart of their business. Neyber's mission is to pioneer the creation of workplace communities that will enable employees to borrow and save together at fairer rates and to cut credit costs. Ijaha was featured on Business Insider's 35 under 35 UK FinTech list.
"Employers increasingly understand that they need to understand financial well-being. We have a financial education portal and the aim there is to engage people with money so they're much better informed."

Martin Ijaha

GRIND Banking
Located: LA, California |
LinkedIn bio:
Our mission is to build financial tools focused on bringing advantage, education and support to African Americans as well as all underserved and inner-city communities. GRIND Banking is a 100% black-owned debit card and mobile banking company designed to empower our own with the tools to run the economic race. We share the same values and experiences and speak the same language. We understand the trials and tribulations you face and we're here to help you shatter those obstacles. That means the GRIND never stops and neither do we. Our commitment to serving our communities with the tools they needed to even the playing field and fight the fight is very real. We're here to walk you through, help you rise, and watch you grow. Creating financial freedom for you, for us, and for our underserved communities is our only mission.
B.C. Silver, Founder
GRIND is a mobile banking company designed to empower the African American community with financial tools. They speak the same language as the community it serves, understanding their needs and helping overcome the obstacles they face in the economic environment. The company's mission is to build financial tools focused on bringing advantage, education and support to African Americans as well as all underserved and inner city communities.
"My commitment is to the success of the community, their desire for a better future and financial equality. Being orphaned at an early age and growing up within an underprivileged system provided clarity and vision for what my community has been lacking and inspired me to drive change. My years as a Fortune 100 executive within consumer brands and fintech companies have provided the ability to make an infrastructural difference. Financial freedom and equality is a right for all; with GRIND that's exactly what we'll achieve."

B.C. Silver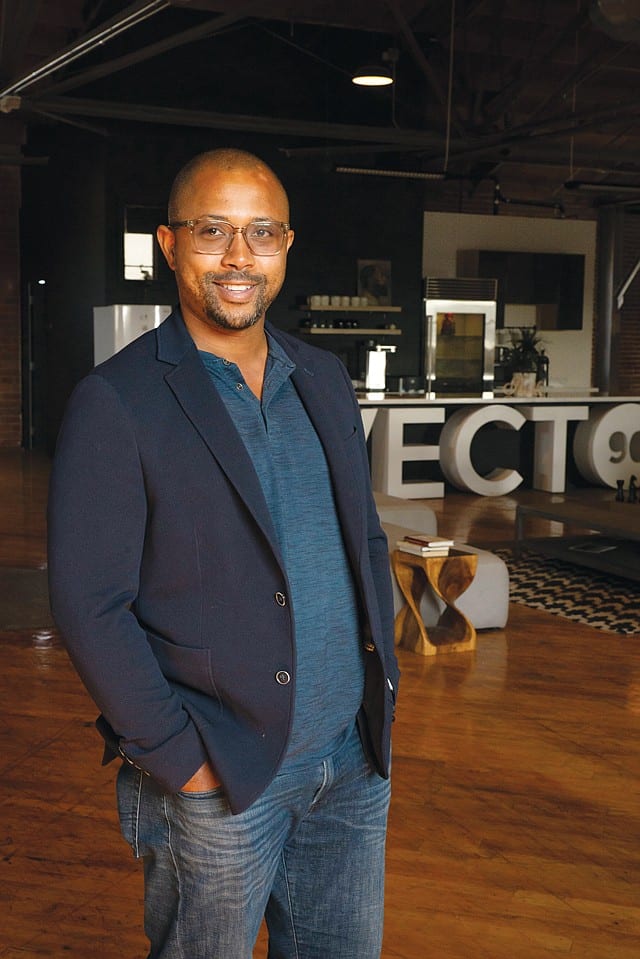 Marshmallow
Located: London | Founded: 2017
LinkedIn bio:
We use technology to make insurance cheaper, faster and more inclusive.
Oliver and Alexander Kent-Braham, co-founders
Marshmallow is developing insurance products that aim to use better data and technology to make insurance more affordable, instant and inclusive. Started as a InsurTech with the intention to help immigrants in the UK find more affordable car insurance, they now help a wider pool of people that can't get insured with other companies. The FCA regulated insurer has a 24 hours claim line and uniquely accepts foreign drivers no-claims earned in other countries.
"We have complete conviction that being born outside of the UK doesn't make you a worse driver than somebody born anywhere else in the world and that it is the added complexity of underwriting a foreign born driver that leads to the huge price increase."

Oliver Kent-Braham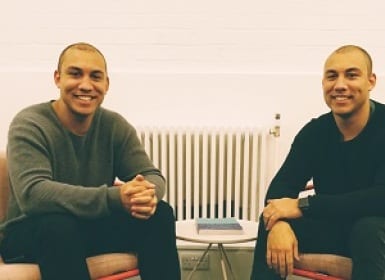 Pace
Located: London | Founded: 2016
LinkedIn bio:
Today's revenue management is based on assumptions and manual workflows. Tomorrow's revenue optimisation will be focused on strategy and automation. Pace makes it possible for hoteliers to fall in love with revenue management again
Jason Pinto, Co-founder and COO
Pace leverages AI to maximise hotels' revenues and occupancy. Its machine learning and statistics allow real-time forecasting that enables hotel-owners to respond rapidly to supply and demand, ensuring they get bookings at the right price. Together with John-Paul Clarke and Jens Munch, Pinto designed the product from the ground up to disrupt the status quo in the hotel industry. Since the outbreak of COVID-19 the hospitality industry has been one of the hardest sectors hit, however, demand is beginning to resurface as restrictions are lifted. Pace's algorithms to empower hotels to easily meet changing fluctuations in demand, so the company is well placed for future success.
"Hotels regularly get caught with half of their rooms empty or having sold out at too cheap a price. Given that hotels lose 20-30% of their revenues to suboptimal pricing, it's alarming that fewer than 10 percent of them use technology to price. We give our customers a simple interface that turns hotel pricing into something like a self-driving car, automatically navigating supply and demand."

Jason Pinto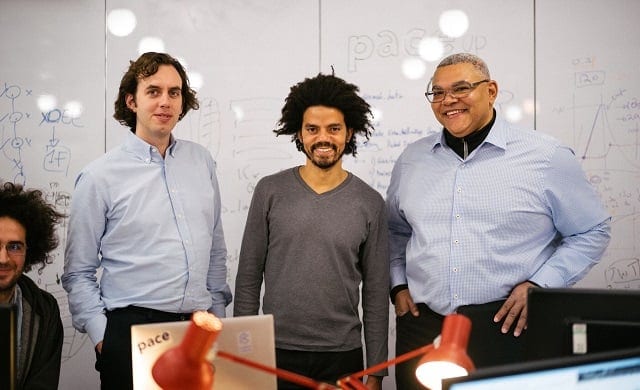 DarcMatter
Located: New York | Founded: 2014
LinkedIn bio:
DarcMatter ("DM"​) is a global fintech platform that streamlines the capital raising process for asset managers and provides investors with transparent and direct access to funds in the asset management industry. DM's mission is to enhance capital flow through fintech to create transparency and efficiency by providing direct access to funds in the asset management industry for Accredited Investors, Advisors, and Asset Managers. We believe with our diligent focus on unifying traditional financial investment practices with innovative technology, we will consistently create value through/of cost and time savings for our clients.
Natasha Bansgopaul, Co-founder and COO
DarcMatter is a fintech platform for alternative investments with the aim to connect fund managers raising capital with investors worldwide to hedge funds, private equity, and venture capital funds. It provides people the opportunity to become active participants within the space and working in the blockchain and crypto space provides the hope that currency without geographic cross-border restrictions will also have a positive long-term impact. Utilizing proprietary structuring and technology, DarcMatter provides a frictionless process for both investors and private issuers while remaining fully compliant of all current financial regulations.
"Financial services is very much like dark matter, in the sense that it is very large, complex, and a difficult to understand ecosystem, yet crucially important to the world daily," she said. "DarcMatter, the platform, was built to essentially be a force of it's own within fintech, where we are using fintech to make the complexities of the market significantly more efficient."

Natasha Bansgopaul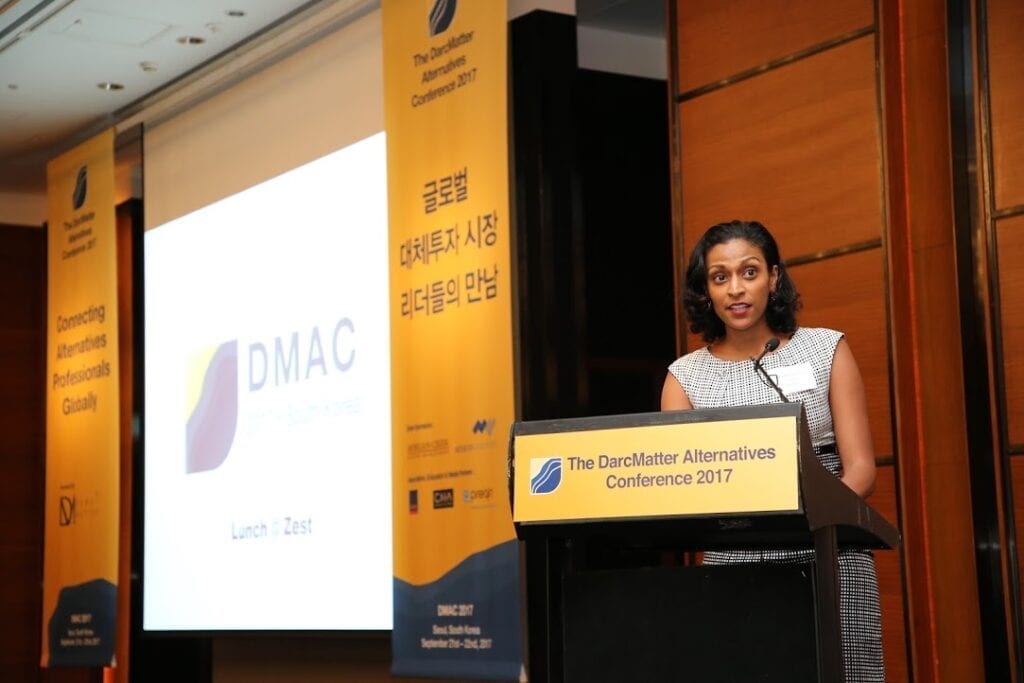 PiggyVest
Located: Lagos | Founded: 2016
LinkedIn bio:
Piggyvest is a platform that helps individuals and businesses manage their finances effectively – save and invest with ease.
Odunayo Eweniyi, Co-founder and COO
PiggyVest is the first online 'savings and investment' app in West Africa, with a mission educate everyone in how to better manage and grow their personal finance. Piggyvest enables Nigerian debit card holders to save little amounts of money frequently with minimal effort.
"The journey was full of self-doubt, and it took a toll on my self-esteem. The first thing I learnt was that I had to be adaptable, people don't give you money then use your own. For the first two years of running the company, I had to work a side job, with the entire proceeds invested into running the start-up."

Odunayo Eweniyi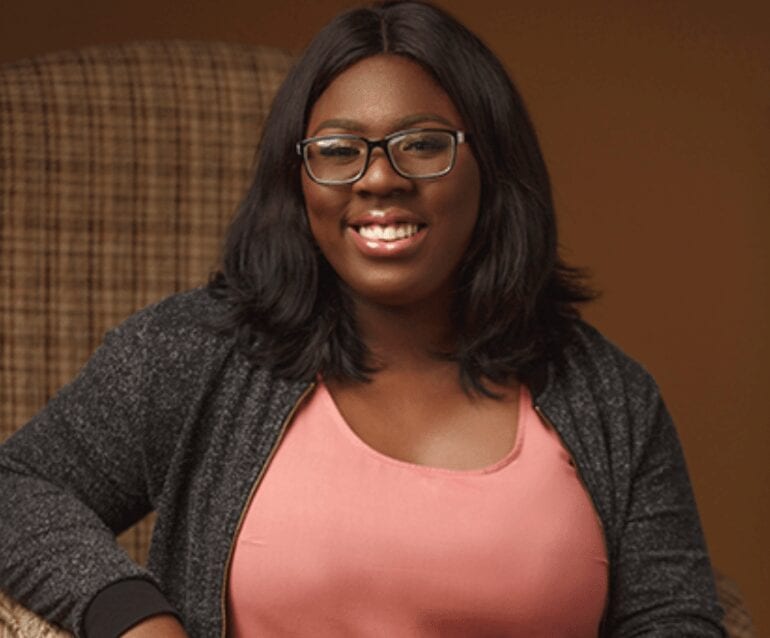 VertoFX
Located: London | Founded: 2017
LinkedIn bio:
A B2B Currency Marketplace. We are addressing the existing foreign exchange and payments challenges faced by businesses. We provide them with an online platform to exchange currencies with other businesses and make international payments to their suppliers. VERTO provides liquidity and price discovery tools for international businesses. The marketplace provides easy access to exotic and foreign currencies with seamless international online payment services.
Anthony Oduwole and Ola Oyetayo, co-founders
VertoFX offers a B2B currency exchange marketplace for international businesses and claims to be up to nine times cheaper than the banks. The businesses they serve are from emerging markets such as in Africa where access to quick, secure and transparent low-fee FX is a problem for many businesses.
"We are in the early stages of helping businesses in emerging markets solve a significant problem they currently face and the funds we have raised will help put some fuel in our bus for the journey."

Anthony Oduwole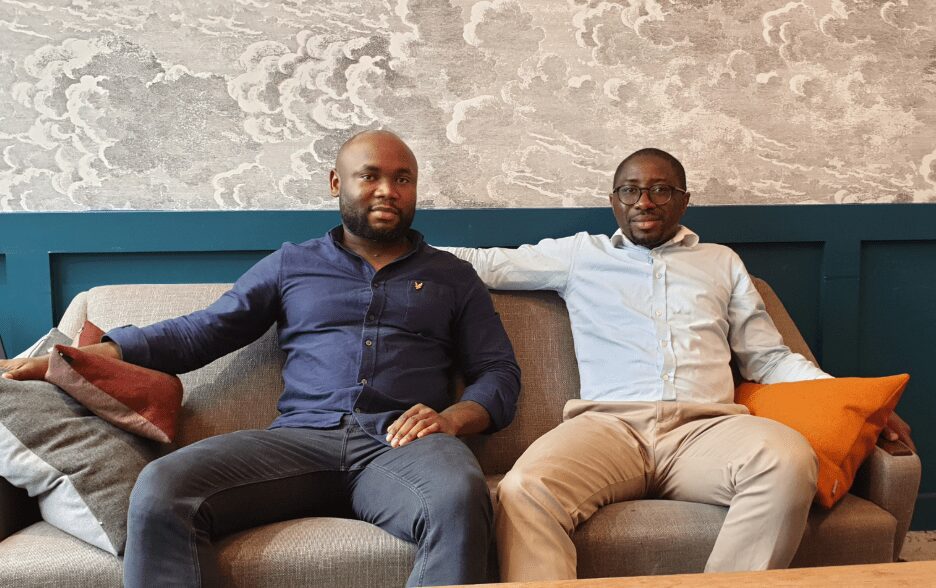 This has been the second half of our Black-owned FinTech series celebrating the Black leaders that are pushing the boundaries of innovation in their FinTech markets. You can read the first half, highlighting nine more incredible companies and their leaders, here.
Why Storm2?
If you are looking to grow your team or find FinTech talent to drive change and innovation in your business, get in touch. Our expert consultants are specialists in their verticals, and our network of technically skilled FinTech professionals are at your disposal.