Emerging FinTech startups are closing the inclusivity gap to serve the unique financial needs of specific consumer segments. Adding to the list of personalised banks for Gen Z, immigrants and shopaholics, a new wave of banks have entered the market specifically for the LGBTQ+ community.
The LGBTQ+ community experiences unique challenges in the banking world stemmed from identity-related concerns. A 2018 survey by Experian reported 62% of LGBTQ respondents have experienced challenges with their personal finances because of their gender identity or sexual orientation.
Fortunately, some disruptors are making progressive moves to address the community's financial pain points, challenging issues such as naming conventions on cards to loans and financial education. To celebrate Pride this year, we shine a light on the inspiring FinTechs who are going above and beyond to support and celebrate the LGBTQ+ community.
Why Banking Needs To Be More Inclusive
When Billie Simmons, CEO of Fintech Daylight, needed to change her name on her bank card it meant outing herself as a trans woman. Despite securing a new name on her card, the nature of banks operating dated technology platforms meant in order to access her credit history she had to continue using her name before she transitioned, an unwanted reminder.
The LGBTQ+ community is also faced with other financial complications forcing many to pay using credit cards or unsecured debt; 73% of same-sex couples are more likely to be turned down for a mortgage than heterosexual couples due to a lack of mortgage data on gay couples, as well as surrogacy and gender reassignment bills costing thousands.
This new era of specialized banks is rethinking the outdated principles to address discrimination and inequality in the financial services industry.

3 FinTechs Who Are Inclusive Of The LGBTQ+ Industry
Daylight
Proudly being the first digital banking app designed specifically for the LGBTQ+ community, the platform aims to remove the 'awkwardness' out of traditional banking and solve the financial struggles the community faces. Currently operating in the US, the app is looking to bring their unique business model to Europe in 2022.
The app offers tools and advice to help the community plan for the future and expand their financial skills, offering Visa-branded cards using individuals preferred name, a personalised feed of financial advice and opportunities to make direct donations within the platform to LGBTQ+ charities.
CEO, Rob Curtis, proudly states "trans customers will never be deadnamed after providing their legal ID during onboarding—meaning customer support, statements, and emails will see members for who they really are."
Pride Bank
Brazil's first LGBTQ+ bank aims to support the gay community to 'bank without fear of discrimination'. The digital pre-paid credit card has joined forces with Pride Institute, which will receive 5% of the bank's profits.
The creation of the bank aims to solve the pain and friction that LGBTQ+ individuals face when dealing with traditional financial institutions, who are not always familiar with diversity. According to Pride Bank's research, 30% of the LGBTQ+ community is unbanked. Tapping into this niche market, the bank aims to address those who are unsatisfied with the current untailored offer.
"It is a bank from the community, thought for the community, and aimed at the community," Marcio Orlando, CEO.
Superbia Credit Union
Superbia, Latin for Pride, is America's first credit union designed for LGBTQ+ customers. Services cover savings accounts, insurance and wealth management products, aiming to remove prejudice and be a 'trusted safe space' for banking and money management solutions. Its products are designed to meet the needs of the LGBTQ+ community, such as loans for those wanting to start a family or those seeking medical treatments for gender reassignment surgery.
In support of closing the inequality gap, Superbia donates 10% of all revenue to national and local LGBTQ+ initiatives.
"Overall, the financial experience lacks an affirming environment for people in our community. So, the experience feels different, looks different and is different – creating estrangement. 60% of the community feel that financial institutions don't want to help people like us. Superbia is changing that." Myles Meyers, Founder.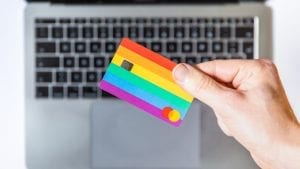 Despite traditional banks not being created with a diverse audience in mind, the emergence of challenger banks campaigning for inequality in the finance industry is a step in the right direction. Inclusion and diversity isn't a trend, it is here to stay, and relies on everyone across industries to make a difference.
If you are looking to scale your FinTech to be more inclusive, get in touch. Our specialist Consultants have a network of diverse professionals to fit you with the right talent.