A high-value and rapidly changing industry, FinTech lives at the cutting edge of innovation.
These days, all FinTech companies are on the lookout for DevOps Engineers who can automate their powerful infrastructure, speed up release cycles, and improve site reliability.
The DevOps Engineer career path is one of the most personally satisfying among the various career branches of Tech. But what does it truly take to be a DevOps Engineer in FinTech? What do DevOps Engineers do? What should they know? And what are the skills and experiences needed to be a great DevOps Engineer within FinTech?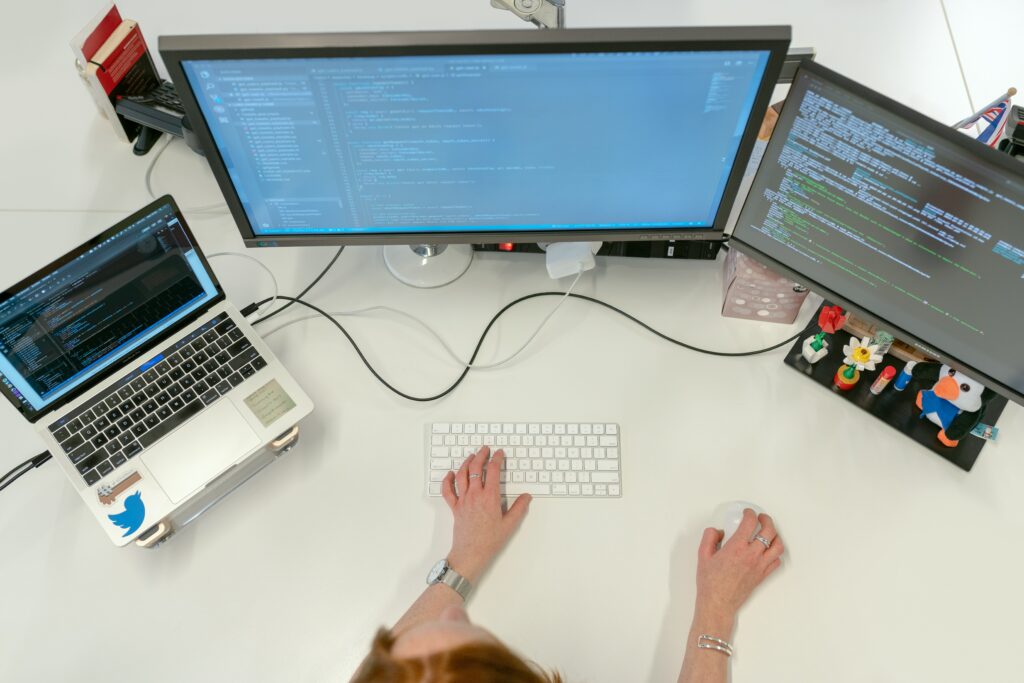 What Does A DevOps Engineer Do?
It's often difficult to understand the role of a DevOps Engineer, simply because it is the product of a workforce that is yet to finish evolving. What we do know, is that DevOps Engineering is the fusion of development and operations into one group, with the idea being that this combined group will now share the responsibility of creating, implementing, and generating revenue from customer-facing software.
Compared to other tech industries, FinTech places a high priority on maintenance, with this being a fundamental component of a DevOps Engineering position. Improved analyzes, features and data integrations have to be rolled out frequently, making the role of a DevOps Engineer one that requires the relevant hard and soft skills to overcome the barriers between software development, testing, QA, and IT operations.
What A DevOps Engineer Should Know In FinTech
It's important to note that change is constant in FinTech. New technology and tools are continuously emerging, with concepts such as AI and Big Data changing every day! Because of these rapid changes, DevOps Engineers need to be agile and adaptable and remain curious of the sector's constant evolution.
For Developers already in FinTech – continue to learn and develop your skills. For those keen to move into the industry, it is never too late to start. The boom of FinTech is definitely expected to continue, and it's fast pace means that starting from scratch is by no means a hindrance on your ability to enter the space.

What Skills Does A DevOps Engineer Need?
A great DevOps engineer in the FinTech space is extremely passionate for scripting and coding, open-minded and collaborative, great under pressure, and equipped with an abundance technical skills.
Despite the very broad and varied scope of DevOps Engineer roles, there are many common skills, all of which can be broken down into four main sections: Technical, Automation, Processing, and Soft skills.
Technical Skills
The following are the core, specialist skills that any DevOps Engineer in FinTech will need:
An understanding of scripting languages, such as Bash, Groovy, Python, Go, Java, Scala, etc.
A grasp of cloud features, such as AWS, GCP, Azure, etc.
An understanding of Continuous Integration and Continuous Delivery (CI/CD), with the ability to develop software to facilitate this
Knowledge in Infrastructure as Code (IAC)
Knowledge of various DevOps tools and technologies, such as Package Managers, release orchestration tools, or collaboration tools
A command of automation technologies and tools
Basic software security skills
Automation Skills
Automation skills do sit within the realm of technical skills, however, they truly are some of the most important skills a DevOps Engineer should grasp – hence the individual shoutout. Almost all manual tasks can be automated using scripting languages and by automating parts of the process.
FinTech companies are looking to grow fast. Enabling them seamless scalability through the development and deployment process sits entirely within the DevOps Engineer's remit. If you are able to understand what you can automate within the process, it will pay dividends.
Processing Skills
A DevOps Engineer's role isn't simply about making things quicker, it's about making them better. To excel in the Fintech space, you need to be able to integrate a thorough and robust process, instilling testing at regular levels. This expertise means you can modify projects to ensure that they're ahead of the competition.
Soft Skills
Soft skills underpin everything a DevOps Engineer does. To shine, you need to be able to work independently and take ownership of tasks from inception to completion. You must be consumer-focused, analytical in your thinking, passionate about solving problems, and agile in response to consumer demands and changing market conditions.
One of the standout traits FinTech's look for in their DevOps Engineers is the desire to learn new technology, development processes, and practices. FinTech's are constantly learning and adopting new DevOps methodologies, making it integral that a DevOps Engineer in the space is zealous in constantly reskilling and upgrading themselves.
For more on DevOps Engineers within the Fintech space, take a look at the reasons why DevOps is essential in FinTech. As DevOps and Engineering recruiters, we can also help you find technically skilled candidates that will bring incredible experience to your DevOps and Engineering teams. If you'd like to discuss your recruitment needs, please get in touch, or read more about what our DevOps & Engineering teams do here.