Our FinTech recruiters have put together this article to help you through your next FinTech interview process. FinTech is an innovative and fast-paced industry with an abundance of companies offering exciting FinTech roles and candidates striving to land them.
To succeed, FinTech businesses and talent must also be innovative. Employers need to hire driven, quick thinkers with bright ideas, and FinTech professionals want to work for organizations leading the way in this exciting, dynamic sector.
One of the first chances you'll get to demonstrate innovation is during an interview, where you'll likely find some standard questions in the FinTech recruitment world.
Whether applying for a role as a seasoned FinTech specialist, or entering the sector for the first time, nailing a FinTech interview takes preparation. It's the same for employers – whether looking for an expert or fresh FinTech talent, some forethought and planning are required.
Preparing your FinTech recruitment interview questions and answers is essential to remaining competitive in this up-and-coming area. Some groundwork for both interviewer and interviewee will certainly pay off, so here's our guide to help.
Our top 7 FinTech recruitment interview questions are…
1. What are your short and long-term career goals?
FinTech candidates:
Be honest and open regarding your future goals and show interviewers that you're loyal, committed, and keen to grow your career within their company. FinTech businesses are typically looking to expand, so there'll be lots of opportunities to grow with them. Make sure you can commit for the long run and understand how you can progress within the company/within your own department.
FinTech recruiters:
This is an important question for FinTech recruitment, particularly if you're looking to grow. You want to be sure, that in this vibrant market, you're hiring someone who's planning to stay with you for the long-haul and who wants to grow with you. There'll be plenty of opportunity for talent to move on, so you'll need to enquire about people's goals to ensure you've the structure and opportunities to support them in achieving their ambitions.

2. What appeals to you about this position?
FinTech candidates:
Identify your strengths, skillset, abilities, and passions, then align them with the job description and requirements. This is the perfect opportunity for interviewers to determine whether you're suitable for the position, and to gauge your motivation for joining their team. Ultimately, employers want to hire someone they're confident can perform, so prove you're the right person for the job by demonstrating your enthusiasm and suitability for the opening.
FinTech recruiters:
Delve deep into your candidate's motivations with this question. Listen carefully to why they've attended the interview, why they'd be a great match and how well they feel they'd perform. You'll want to use this question as a prompt for finding out more about skills, experience and even personality for how the role will be carried out each day.
3. What do you know about us and why do you want to work for us?
FinTech candidates:
This question shows you've researched the company, its teams and leaders, products, services, and mission. Interviewers want to check if you care about the business and whether you could realistically see yourself being part of the team and the company's future growth. Use your response to this FinTech interview question to confirm your willingness to contribute to the company's success, as well as your motivations for applying.
FinTech recruiters:
This question's important not only for FinTech recruitment, but for any hiring manager. You'll want to employ someone with a genuine interest for your organization, and who isn't just looking for a job…anywhere! By asking this question, you're ensuring your candidate has taken some time to research what you do and why they may be a good fit. It demonstrates they're serious about a future with you and are keen to learn about how you're performing and how you work. After investigating, they've still turned up to be interviewed and are probably excited to find out more.
4. What type of work environment do you thrive in?
FinTech candidates:
Interviewers want to hear that your mindset and personality sit well with the company's values. Are you a good cultural fit? Start-ups are quite different from more traditional corporates so not enjoying working in teams or coming up with ideas could be dealbreakers. If you're new to FinTech read about the FinTech startup culture before attending an interview so you can tailor your answers, whilst still being truthful and clear about your own preferences; we all have different working styles and a blend of diverse personalities and motivations is often what great teams are all about. Even if you've not worked in a start-up before, explaining you're adaptable to new environments (with examples) is a positive way to respond.
FinTech recruiters:
Here's another chance to learn about whether a candidate would be a good fit for your organization. You want to know how they like to work, and whether you can offer them the environment and support they need to succeed. You can also find out how well their working style aligns with your objectives. For example, if you see the role as being office based, but the candidate is keen for regular home working, alarm bells may ring. This question may also highlight a person's preference for lone-working, whereas in reality, you need a team-player. It's a critical question for identifying cultural fit and whether an individual can work well within your setting.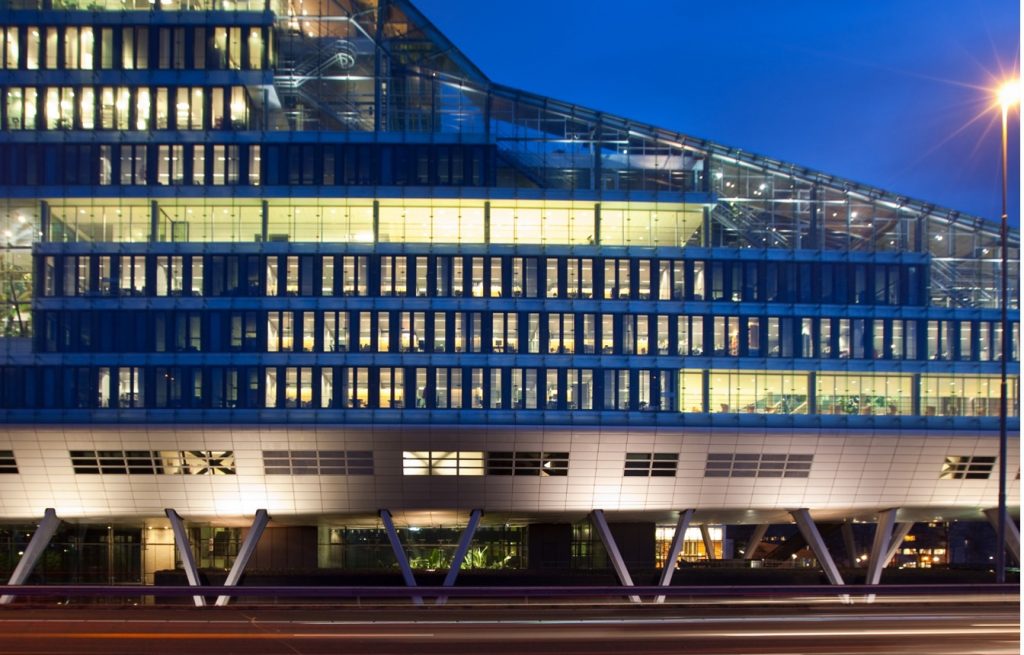 5. What steps would you recommend for improving our business?
FinTech candidates:
Researching the company in advance of your interview will give you an idea of its strategy, strengths, and weaknesses. Without being critical, look for aspects of the business that could be improved, no matter how small. You could suggest upgrades to current products, for example, but preparing an answer for this question reveals your industry knowledge and your ability to problem solve. FinTech companies are frequently faced with challenges such as cyber risks, speed troubles or tech issues with online apps, so showing you're solution-driven will be advantageous.
FinTech recruiters:
FinTech recruitment's about innovation and growth, so you want to be sure you're expanding your team with someone with a genuine interest in playing an active part in that growth. You also want them to demonstrate enthusiasm, strategic thinking, and creativity by sharing their ideas. As they're new to your business, they may not have all the answers at interview stage, but you're looking for signs of a willingness to get stuck in and make a positive contribution to your business and its goals.
6. What was the last thing you taught yourself?
FinTech candidates:
Even if you're new to FinTech this question gives you a chance to display self-motivation, proactiveness and a willingness to learn. FinTech recruiters will want to hear about not just experience but your interest in self-improvement too. It doesn't have to be formal learning or academic courses; think about books you've read, podcasts you've listened to, in fact anything that allows you to showcase your industry knowledge and the fact you're serious about ongoing personal development. This translates to being keen to grow professionally and to grow the business too.
FinTech recruiters:
With FinTech recruitment being growth-driven, you want to ensure your employees are growth-driven too. Well, what better question is there for determining a candidate's commitment to development and continuous improvement than this? Responses provide you with insight into an individual's 'get up and go.' You can assess drive, ambition and importantly their knowledge and enthusiasm for the FinTech industry.
7. What can you bring to the role?
FinTech candidates:
Here's your opportunity to stand out from the crowd. Think carefully about the value you can add to the business. What makes you the perfect candidate? What will you offer to the company that no-one else can?
As well as experience, recognize soft skills and personality traits that benefit the role and those you'll be supporting. How can you improve things? How can you help the start-up to meet its objectives?
This question can take time to prepare for but is a huge opportunity for you to 'wow' your interviewers. Talk confidently about your skills, mindset, and best attributes. Explain what distinguishes you from the other candidates and highlight anything else you haven't had chance to mention before.
FinTech recruiters:
Open the floor to the candidate and listen to their 'pitch' about themselves and why they should get the role. It's almost a summary statement of their best qualities. It'll give you an opportunity to assess what they can bring to your business, and it may not always be the most experienced individuals who provide the best answers. It's another occasion for assessing cultural fit. It's one not to be missed from your list of FinTech interview questions.
If you're looking for new career opportunities in FinTech, reach out to us here. We've relationships with some of the most exciting FinTech start-ups.
Alternatively, if you're searching for FinTech recruitment support, Storm2 is proud to have an extensive network of highly specialized FinTech professionals. Our expert consultants are ready to help you find the right people for your team.
For any element of FinTech recruitment, get in touch.