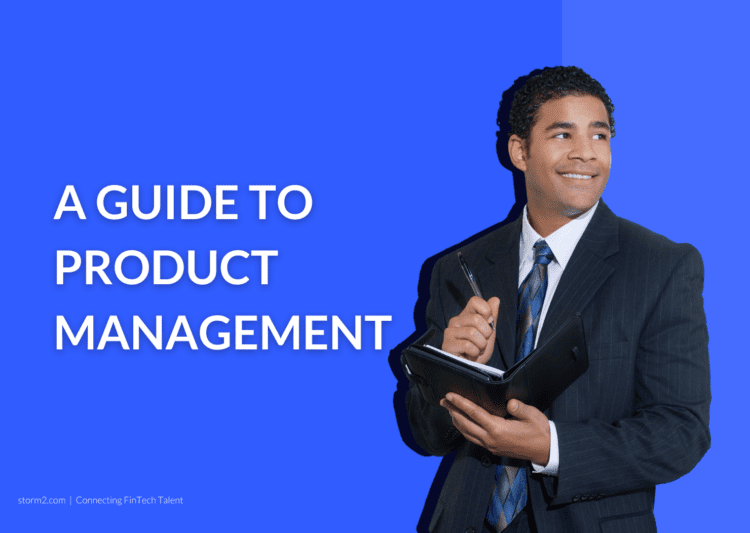 Product management in the FinTech industry has proven that there are no limits to innovation, which is encouraging for product managers that want to make an impact in their companies. However, the competitiveness of the market does make it harder for them to stand out. It takes a lot more than creating a unique product to be successful in this role.
Why is product management important?
Product management is a key part of any FinTech company. Because the companies' model is based around the products they offer, the product side play a huge role in achieving business goals. If you don't have a great product to offer, there is not much that the sales team can do- even if you have the best sales team in the world.
Especially in FinTech, the stakes are high for bringing innovative products to the market, so there is an increasingly higher responsibility to perform and come up with original products that suit customers' needs. This will have a huge effect on customer acquisition, customer loyalty, profit and overall success of the business.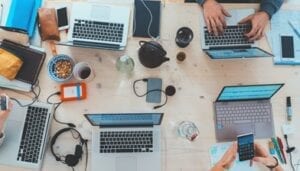 Product manager responsibilities
The product manager's role is complex and strategies may differ from company to company, but the end goal is always the same: producing a successful product that users love. Behind every product creation and development process there is a business strategy to follow that includes extensive market research as well as strong knowledge of your target audience.
Product managers are expected to come up with product ideas based on research and user needs, to then create a strategy and work directly with the technology team, as they are the ones designing and building the actual product. There can be various teams working on product development, so the product manager must supervise both the project and the people working on it to ensure that everything runs smoothly.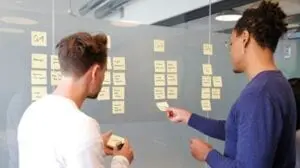 How to get into a product management role in FinTech
The exciting part about product management in FinTech is that you don't actually need formal qualifications to become a product manager, and there isn't a clear path to become a product manager either. However, there are certain technical and soft skills that will be fundamental for this role. The ability to lead teams and work with people, for instance, are extremely important, because a big part of the role involves liaising with cross-functional teams on a daily basis.
Different companies look for different skillsets: some might be looking at hiring a product manager with more technical experience to maintain products and focus on market analytics and business relationships, whilst others are seeking individuals with strong creative skills to create products from scratch. The technical side might be more predictable, whereas the creative side might give you more freedom to innovate. Here, it's important to consider your own strengths and what you would enjoy doing most.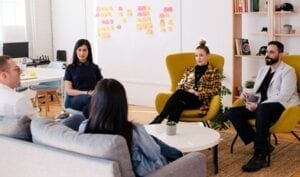 To get into product management in FinTech, the best thing to do is to put yourself out there, connect with other product managers, boost the required skills for the product management roles that you want, and try to learn as much as possible from books, podcasts or blogs.
How to be an effective product manager in Fintech
Strong people skills are fundamental for you to succeed in your product management role. In fact, they are more important than any other skills because you need strong leadership to manage your team properly and ensure the success of the product. Empower and support your team throughout the process, so everyone is motivated to work towards the same goal. Equally, being empathetic and showing that every employee's work is valuable will make your team more confident and dedicated to deliver results.
A product manager also needs to be highly innovative and look beyond what has been done already to come up with unique products. Exercise your mind to come up with ideas for new development processes, adopt different research methods and be open to listening to your team's ideas as well. A few brilliant minds are always better than one.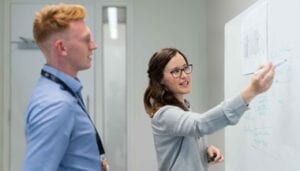 Thinking strategically and being organized with planning, budgeting and overall management will help you stay on track to achieve your targets. FinTech companies are also looking for a product manager with a long-term vision that will ensure the business' sustainability, so it's important to have a strong knowledge of the FinTech industry, along with the assertiveness to turn ideas into plans.
If you are looking to build your team, Storm2 can help you. We have an extensive network of the best FinTech talent and work closely with senior product managers, so we can bring the right people into your business. Our consultants are experts in the FinTech industry, and they are happy to assist you in successfully expanding your company. Interested in working with us? Drop us a message here.