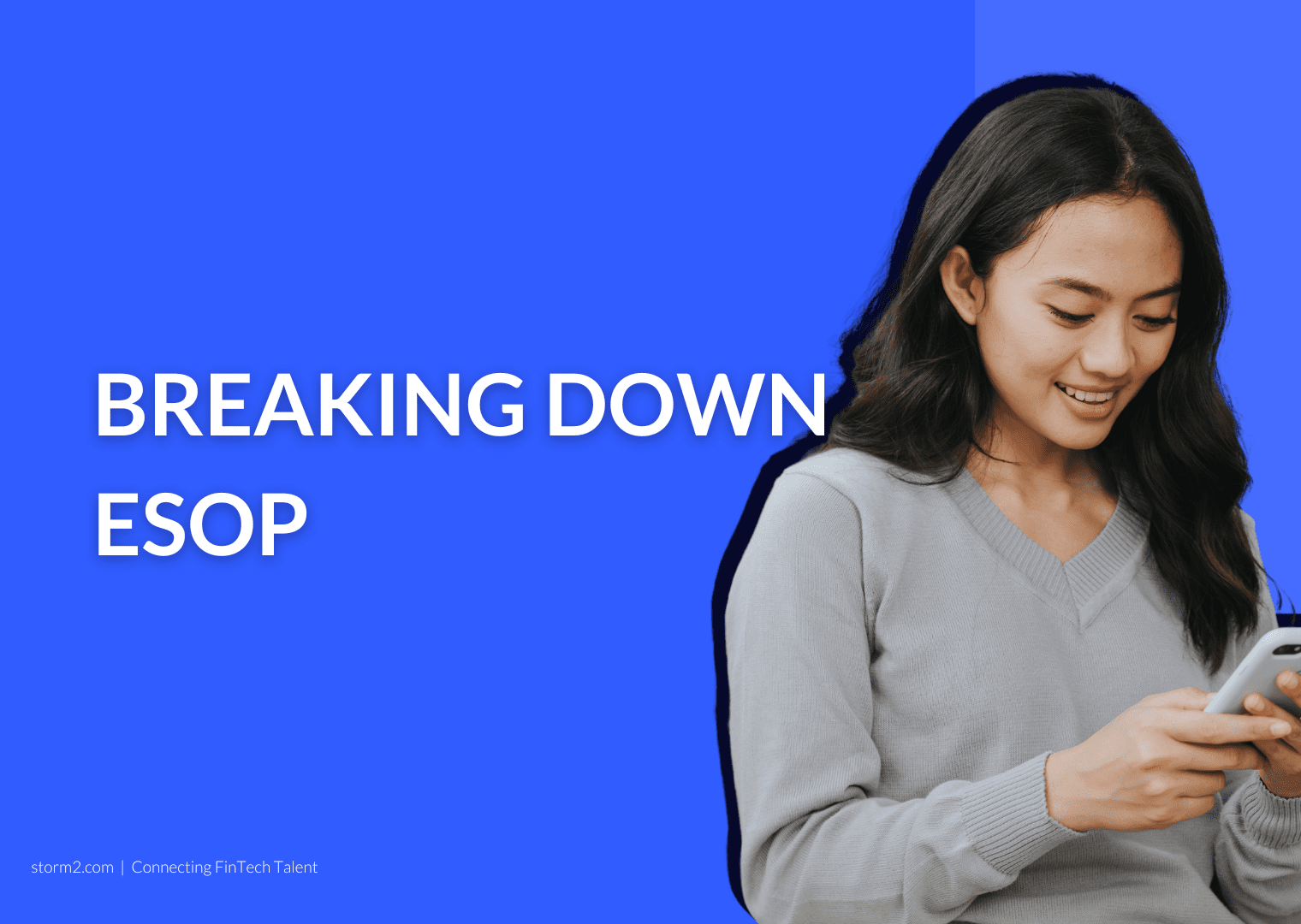 What is ESOP?
As there are increasing number of FinTechs within the market, compensations offered to FinTech talent are similar at startups and big companies. FinTech startups are using Employee Stock Option Plans (ESOPs) as their key differentiator to attract and retain top talent.
ESOPs are often misunderstood as 'a piece of paper' but it has become a common way for employees to 'own' a part of the business and have a direct impact on the business' success. ESOP is an innovative liquidity tool that provides flexibility for shareholders, tax advantages for the FinTech and an opportunity for employees to grow their retirement assets.
In our infographic below, we simplified and broke down what exactly is ESOP and how it can benefit businesses in hiring and retaining the key talents.

How Storm2 Can Boost Your Hiring Strategy
Hiring as a new startup can be challenging and overwhelming, as a specialized recruiter in connecting FinTech talent, we know how critical it is to have the right talent when building your roadmap to success. It is especially important to attract and retain the right FinTech talents that will play a pivotal role in your FinTech.
If you are a FinTech looking to attract and retain the best FinTech talents within the market, get in touch with us for a confidential chat!