Despite FinTech's constant evolution, the number of female leaders in the industry continues to be minimal, with only 17% of senior FinTech roles currently being held by women.
However, there are some incredible women leading the charge in FinTech who are working hard to shrink this gender gap and establish FinTech as a diverse and inclusive space. This International Women's Day, we want to celebrate a few of these inspirational women, and shine the light on their incredible achievements and diversity initiatives which are already changing the game in FinTech markets across the globe.
Starling Bank
Based: London, UK | Founded: 2014
LinkedIn Bio
We're Starling Bank (aka the Best British Bank 2018, 2019 and 2020). Through our app and online banking platform, we're helping nearly 1 million customers take control of their money like never before. Quicker, easier and distinctly better. We offer various accounts – personal, joint, business, euro and connected – each of which can be managed from your mobile or desktop. Features include instant payment notifications, insights into your spending habits, in-app card lock, a flexible overdraft and 24/7 customer support.
Anne Boden, Founder and CEO
After a distinguished, 30-year career in banking at some of the world's best-known financial heavyweights, such as Allied Irish Banks, Royal Bank of Scotland and ABN AMRO, Boden founded Starling in 2014. Boden sits on the board of UK Finance and is an adviser to the Board of Trade. She was awarded an MBE for services to financial technology in 2018, and to date, has raised a total of £363 million for her startup. Boden also proudly champions gender diversity, with 42% of the executive team and 40% of board members at Starling being women.
"I worked towards my goal, not only to help improve people's financial wellness, but also to show them that a woman can succeed in a male-dominated industry. We've started to have the conversations, so now we need to do the work."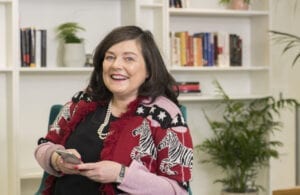 Ovamba Solutions Inc.
Based: Washington, US | Founded: 2013
LinkedIn Bio
Ovamba was founded in 2013 in the US by long-time friends, Viola Llewellyn and Marvin Cole, who saw an opportunity to help empower fellow entrepreneurs in Africa by providing them with the access to finance needed in order to flourish their businesses. Marvin and Viola decided to combine their experience of the finance and technology sectors and build a platform that would offer fast access to business growth support delivered via mobile phone.
Viola Llewellyn, President and Co-founder
Viola Llewellyn's passion for financial inclusion led to her co-founding Ovamba, a US-based FinTech which has opened up Africa's market to international investors, using trade innovations to create 450% growth among businesses in the Central African region.
Llewellyn is an active advisor, sitting on the boards of the Women Economic Imperative, the European Women in Payments Network, and African Women's Payment Network. She joined the alternative finance industry in 2013, when there were only a handful of women in the sector, and even fewer Black women. Llewellyn is also a global tech Ambassador to the World Economic Forum and partnered with Microsoft to build one of the first natural language chatbots for the African Market. In 2016, she was listed by Digital Undivided's report as one of the only 34 Black women in the USA to have raised more than $1 million for Tech companies.
"I seek opportunities to mentor women through friendship. I try to make myself openly available to my female colleagues. Whenever the opportunity arises to advocate for women, I use my global platform to do so. Recommending and pushing other women into opportunity is also a true power-move. And! I approach the gender gap by bringing great men into the ecosystem. We cannot do this as a one-sided gender agenda!"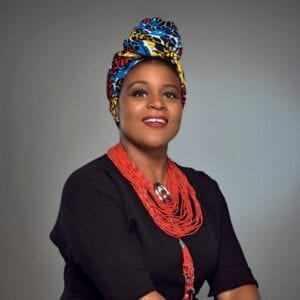 Nubank
Based: São Paulo, Brazil | Founded: 2013
LinkedIn Bio
Nubank is the leading financial technology company in Latin America and the largest independent neobank in the world, with more than 20 million clients. Its first product, launched in 2014, is a no-fee credit card that is fully managed by a mobile app and used by more than 12 million customers. Almost 36 million Brazilians have requested its products.
Cristina Junqueira, Co-founder
After gaining a degree in Engineering and a masters in Economic and Financial Modelling, Junqueira found herself quickly rising through the ranks of Unibanco, the largest private banking group in Brazil. With no female role models in positions above her, and constant rejections of her proposals to make financial decisions, Junqueira left banking and founded Nubank in 2013 alongside David Vèlez and Edward Wible. Nubank is now the world's largest digital banking startup, with over 30 million customers. In 2018, Nubank also became the first company in the world with a female co-founder to reach the $10-billion milestone.
"Many of the structural choices we've made in terms of gender equality and inclusion are reflective of the fact that I have been here from the beginning. Traditional companies are uncomfortable because they are losing talent directly to us as they are less able to attract younger professionals to whom things like diversity and inclusion are very important."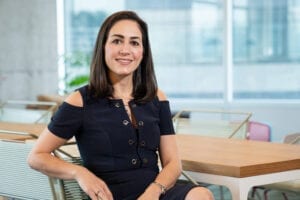 Clarity AI
Based: New York, US | Founded: 2017
LinkedIn Bio
Clarity is the first societal impact rating agency and tech company offering a software solution for investors to optimise the societal impact of their investment portfolios.
Rebeca Minguela, Founder and CEO
Founded by Rebeca Minguela, Clarity AI uses algorithms to provide forward looking analysis of impact across more than 30,000 companies who have issued equity or debt, spanning across almost 200 countries. In 2016, Minguela began developing a prototype for Clarity AI, launching the firm in the following year.
In 2017, Minguela was the first women of the 'Women in FinTech' prize at the BBVA Open Talent competition. Awarded for her impressive career and contributions to the advancement of FinTech, Minguela took this as an opportunity to shed light on the advancements of other women in the industry, stating "we need more women in the tech and financial sector." Currently, Clarity AI's workforce is made up of 40% female employees.
"I believe that it is essential to shine the spotlight on women to inspire others."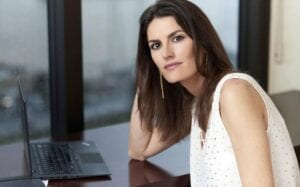 Borrowell
Based: Toronto, Canada | Founded: 2014
LinkedIn Bio
Borrowell is a Canadian company dedicated to making financial stability possible for everyone. The first to offer free credit scores, Borrowell provides education, monitoring, innovative digital tools and personalized product recommendations to help people feel in control and optimistic about their financial future. With over one million members, Borrowell is one of largest fintech companies in Canada.
Eva Wong, Co-founder and Chief Operating Officer
Eva Wong went from having no experience in either finance or tech to co-founding Borrowell with CEO Andrew Graham. As well as being a highly successful company in itself, Borrowell was named as one of the Best Workplaces for Women in 2019 by Great Place to Work Canada. The company took their team from 80% men to 50% people who identify as women, and its inclusivity value is continuously shown through incentives such as mental wellness meetings and various work social events.
"We care about being a great workplace for everybody not just for a majority group. We've tried to be thoughtful about underrepresented groups in Tech and what it looks like for everyone to feel that this is a workplace for them."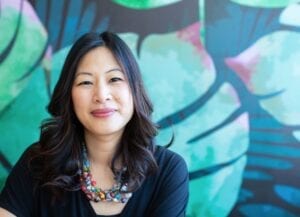 Fiserv
Based: Wisconsin US | Founded: 1984
LinkedIn Bio
Fiserv, Inc. is a leading global technology provider serving the financial services industry, driving innovation in payments, processing services, risk and compliance, customer and channel management, and business insights and optimization.
Kim Crawford Goodman, President
In 2018, Kim Crawford Goodman left her position as CEO at Worldplay US to become president of the card services division at Fiserv. In the role, Goodman provides executive leadership for the company's bill payment, prepaid, and financial and risk management solutions business. In 2019, Black Enterprise named Goodman as one of the Most Powerful Women in Corporate America, a recognition which acknowledges the accomplishments of women and their companies' commitment to excellence and inclusion.
"There is no substitute for raw hard work as a young professional seeks to climb the rungs of the management latter. Be the professional that everyone can rely upon without a second thought. Raise your hand for the projects no one else wants to take on."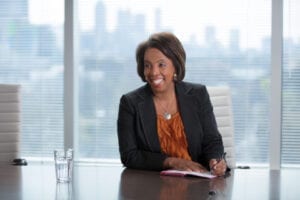 If you are looking to grow your team or to find FinTech talent to drive change and innovation in your business, get in touch. Our team of consultants are specialists in their verticals, and will help you find the technically skilled FinTech professionals you need to drive your mission.