What Is a Career Page?
A career page, also commonly known as a career site, is a part of your company's website that allows you to showcase your brand as an employer, your company values, and beliefs, it can be a microsite or a landing page. Instead of just displaying all the available job openings within your company, it has a singular focus to send a certain branding message to jobseekers and to appeal to them.
What Should a Career Page Consist Of?
While a career page can vary from companies to companies, a strong career page should at least have:
Your Company's Story
Your career page should be able to showcase your journey and what your company believes in. It helps to inspire prospective jobseekers and create buy-in from potential employees. It helps to highlight what the company is most proud of, it could be their team, product or even their culture. It is normally a strong indication for prospective employee to understand what it will be like working for your company.
Employee Testimonials
Instead of just communicating your message with just words, what will really reinforce your message are endorsements or testimonials from your employees. It could be their favorite thing in their company or what they enjoy doing in their work. Having happy and enthusiastic employees deliver your message is much more effective and more likely to resonate with prospective employees. It is very helpful in letting others see what it is like to work for your company.
Meet The Team
Having an 'Our Team' page helps not just prospective employees but also for the awareness within your potential customers. The team page help to showcase the talents that you are proud of, and it also puts a face to the people within your company and help them understand a little on how everyone might be like. When you have strong talents on your team, it is beneficial for others within their connections to find out about your company.
Your Company's Benefits and Perks
What does your company offer competitively as compared to other competing hiring companies? It can be competitive salary, strong culture, strong work-life balance, fully stocked pantry or even a nap pod! Having a portion about it helps to clearly outline your benefits package and how you stand out from your competitors.
Also, check out our latest whitepaper on Employee Benefits Strategy to find out how your startup can improve your employer branding and benefits strategy. Employee benefits strategy is also a core part to your hiring strategy, which should also be looked at and reviewed to help attract the right FinTech talent that are critical to your startup's success.
What Qualifies Them for The Job
Have a section dedicated just for the open roles within your company, it helps job seekers to find where to apply for your roles easily. It is also important to keep them updated to ensure that your prospective candidates don't miss out on any open roles.
As a hiring company, you would undoubtedly have a checklist of what you are looking for within a candidate. It is easy to get carried away and list down everything that you are looking for in that perfect candidate. While it is important to ensure that the jobseekers are aware of what your company is doing and what they should be expecting in their role, you should understand that jobseekers might be turned off by long and lengthy job descriptions.
In your job descriptions, you should be clear, honest, and concise. If you had mentioned about your company benefits in your career page, it is also nice to have them on your job descriptions as they are a huge asset in getting your prospective employee to hit the 'Apply Now' button.
Advantages Of a Career Page
As a company-controlled hiring tool, career page can offer strong customizability, traffic growth potential and even valuable content that will ultimately aid your company in your recruitment journey. It can become a strong tool in developing inbound applicants and talent growth.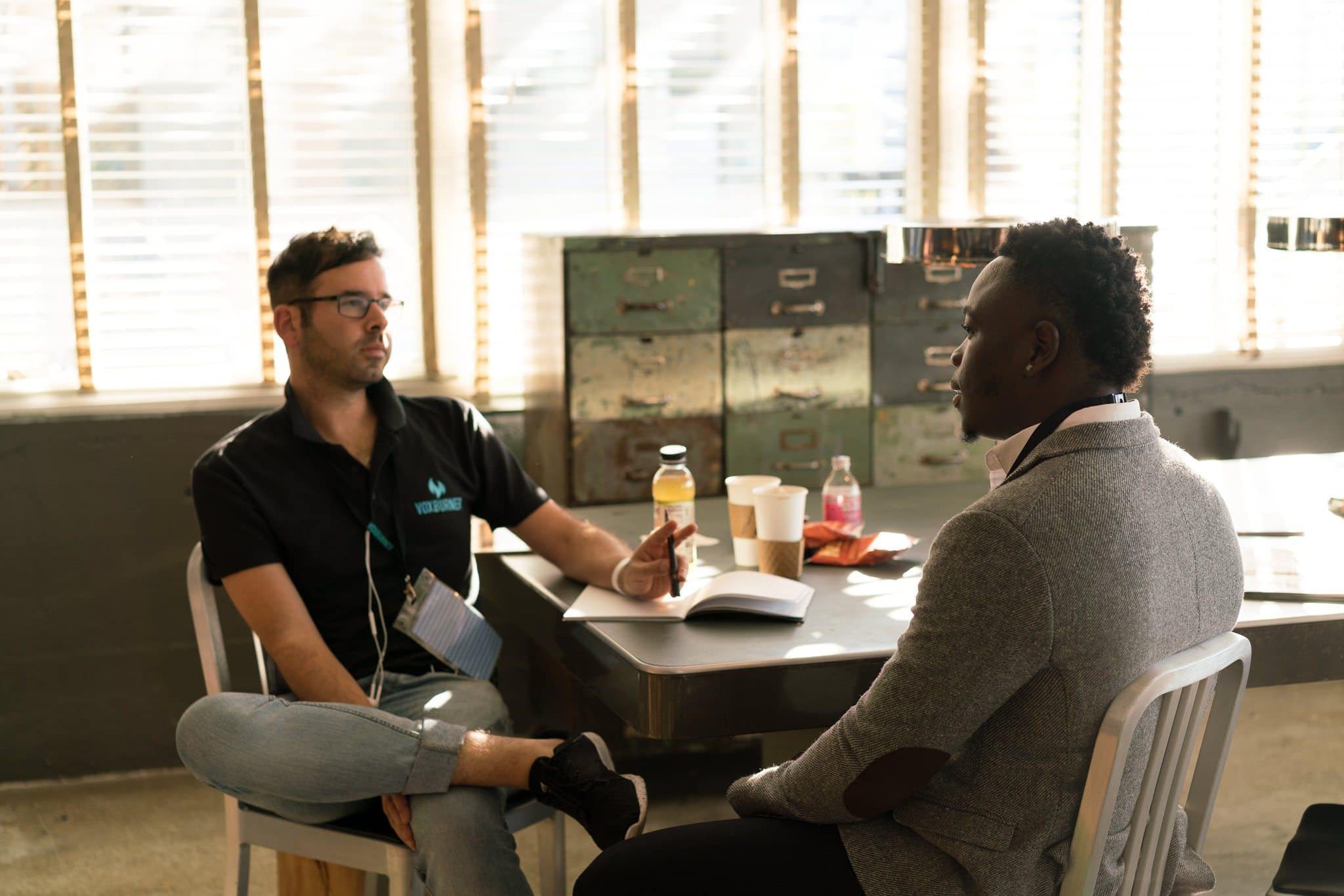 Helps To Control Your Messaging
Career pages allow you to have a unified messaging to your prospective employees. They are often the first point of contact for jobseekers. As career pages are managed internally, you can have full control over the type of message you are sending out. This will allow you to showcase the best version of your company.
Perfect For Organic Web Traffic
A strong career page can also be a good source of website traffic for your company website. These pages are one of the highest searches for potential job candidates when they are searching for job opening. With the right targeting and content, your company website can easily be on the top of the search results.
Improved Hiring Metrics
It has been shown that career page can have a positive impact on cost per hire and time to hire, as it helps jobseekers to find your company's open positions easily and eliminating the need for paid candidate sourcing. Also, with a strong and right information on the career page, it helps your potential candidates to pre-screen themselves before applying for your role. This will result in a quicker hiring process and reduced hiring costs.
It can also be a costly process to have to repeat the hiring process every time you have a new role. By having a career page, it helps you build a database of pre-screened candidates that can potentially be used for future hires. In turn, reducing cost and time to hire.
Tips To Building a Career Page That Stands Out
Ultimately, a strong careers page should be able to be found easily on search engines, share across the right information for job seekers to make their decisions and become a tool for job applications. It helps to create a seamless candidate experience that will be able to generate qualified candidates and convert them to successful new hires. Strong candidates are also like your customers. It is important to appeal and attract them to your company to get them to apply for your company. Think about who you are speaking to and what is the message you are trying to get across to the right group of candidates. If your career page is just screaming 'Apply Now', chances are you will be getting plenty of candidates but only a small percentage will be the right fit for your company. It can be helpful to speak to some of the employees within your current company and find out what they are looking out for and the information they would like to see on your company's career page.
Some questions that you would probably want to be able to answer in your career page are:
Who is the company?
What does the company do?
What makes the company a good employer?
What their employees thinks of them?
What's in it for them if they are joining the team?
Your career page is built on two aspects, page design and content. You will need to have a strong balance of to build a successful career page. Imagine a horribly designed page but with the right content on it, or vice versa, it would be difficult to get through the page and you would most likely drop off very quickly. It is also good to have a look at your competitors' career pages to see if you can integrate some things that you like onto your own page. Have lots of photos and videos, this is the best way to help them visualize how it's like to work in your company.
Your career page is an integrated part within your hiring strategy. With a multitude of hiring FinTech companies, having a career page helps to tell your story and offer you the opportunity to 'sell' your company to potential employees by presenting an authentic version of your company. It is the perfect way to increase your brand awareness and promote your company to niche FinTech talents of the industry.
How Storm2 Can Help To Elevate Your Employer Branding
As global FinTech recruitment leader, we are specialized in helping emerging FinTechs in their recruitment journey. From the start to the end, we can help your startup improve your employer branding to secure your dream FinTech talent. Our team of specialist consultants are skilled to assist your recruiting needs at any stage of your growth. Contact us now to find out how we can help you strengthen your employer branding and support your hiring needs.