The constant pollution, CO2 emissions, and waste over the years have had a huge impact on the world. We have seen a drastic change in the climate over the last few years and it is becoming increasingly important for us to do our part to improve it. As a fallout from this, many FinTechs and banks are focusing on environmental concerns and the green economy as part of their mission. In a recent poll we carried out on LinkedIn, 80% of respondents said that sustainable initiatives make a FinTech more attractive.
We've looked at the leading FinTechs who are not only making waves in the financial services scene but are doing their part to protect the planet.
Starling Bank
Based: London, England | Founded: 2014
Starling bank is a digital challenger bank that offers a wide range of current and business accounts as well as lending products. Its aim is to provide customers with an easy-to-use and convenient banking platform.
In addition to all its debit cards being made from recycled plastic, Starling Bank have reinforced its environmental credentials with its latest marketing campaign: covering 100 electric vehicle charge points in the bank's branding. It's partnered with InstaVolt, an electric vehicle charger outfit, to promote its brand to the emerging market of EV drivers. As part of this partnership, every time an Instavolt customer pays using a Starling bank card, Starling will plant a tree through Trillion Trees. Starling Bank has also pledged to become a NetZero company.
"We know that many of our customers care deeply about the environment. InstaVolt is a driving force in electric vehicle charging and our partnership fits perfectly with that." – Anne Boden, CEO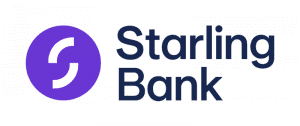 Gemini
Based: New York, America | Founded: 2014
Gemini is a regulated cryptocurrency exchange and custodian that makes it easy and secure to buy, sell and store digital assets. Gemini aims to continuously improve on product, security, licensing, and compliance to earn and maintain the trust of its users.
With the rise in backlash on bitcoins impact on the environment, Gemini has pledged to offset its carbon emissions. Partnering up with Climate Vault, it is making contributions to purchase carbon permits for around 350,000 metric tons of carbon. There permits will offset the non-renewable energy used by minors on the Bitcoin Network, which will secure the bitcoin that Gemini guards.
"As bitcoin emerges as a dominant store of value, it's imperative that we incorporate sustainability for future generations. We are proud to team up with Climate Vault to offset our exposure to non-renewable mining and contribute to the decarbonizing of bitcoin," – Tyler Winklevoss, CEO

Pliant
Based: Berlin, Germany | Founded: 2020
Pliant is a card management platform that also provides corporate credit cards. Its platform is convenient and easy-to-use, allowing users to set credit limits, access real-time reporting and integrate with any existing accounting and travel expense tools they may have.
Pliant has launched an earth credit card that aims to ensure fully carbon neutral travel. The credit card comes with an app that automatically calculates CO2 offsets for travel and clients are rewarded for spending through cashback as opposed to bonus miles.
"The card industry is paying out billions via bonus programmes that incentivise more travel – you could do a lot of good with that money. At pliant, we make a difference." – Malte Rau, CEO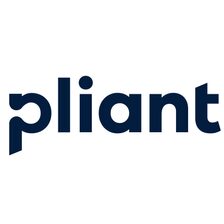 Neon
Based: Zurich, Switzerland | Founded: 2017
Neon is a digital challenger bank that offers an easy, user-friendly, and secure bank account solution in the form of a mobile app.
Neon has launched a sustainable account for everyday banking that is supported by certified CO2 compensation from myclimate and will plant five trees per user per month. The account follows a subscription-based model of 5 Swiss francs per month and it available on Neon's mobile app. The account also comes with a Mastercard that is backed by a pledge to plant a tree for every 100 Swiss francs spent. Users will be able to track how many trees they have planted and have the option of making sustainable investments.
"We're motivated by giving users an account that helps them make a sustainable impact day in, day out, without them needing to even think about it. We need to turn Switzerland's banking sector green." – Julius Kirscheneder, CMO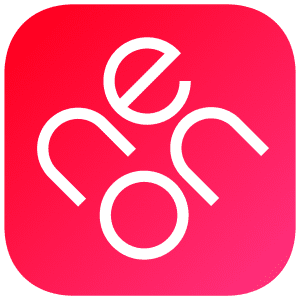 Sugi
Based: London, England | Founded: 2019
Sugi is the UK's first app that allows you to check your carbon impact, compare investments and build a greener portfolio.
Sugi's aim is to provide people with an easier way to build greener portfolios. It gives users clear green data on their investment and helps them to understand their personal climate impact. Its newest feature checks the temperature alignment of users' investment portfolios to see if it's in line with the Paris agreements 2°C target.
"With Sugi, UK retail investors can see how much their portfolios contribute to global warming and the difference between what companies say they're doing to combat climate change and what they're actually doing. More importantly, we can all use that information to make greener choices when managing our finances." – Josh Gregory, CEO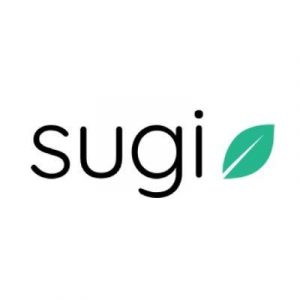 At Storm2, we love when two technology sectors come together. If you are an innovative FinTech with sustainability at its core, get in touch. Our specialist Consultants can connect you with their network of highly skilled FinTech talent ready to boost your business to the next level. Alternatively, if you are a GreenTech business looking for talent, head over to our sister brand Storm4.